Finding the Right House for You- 4 Questions to Ask Yourself
Posted by David Fleming on Monday, November 2, 2020 at 9:45 AM
By David Fleming / November 2, 2020
Comment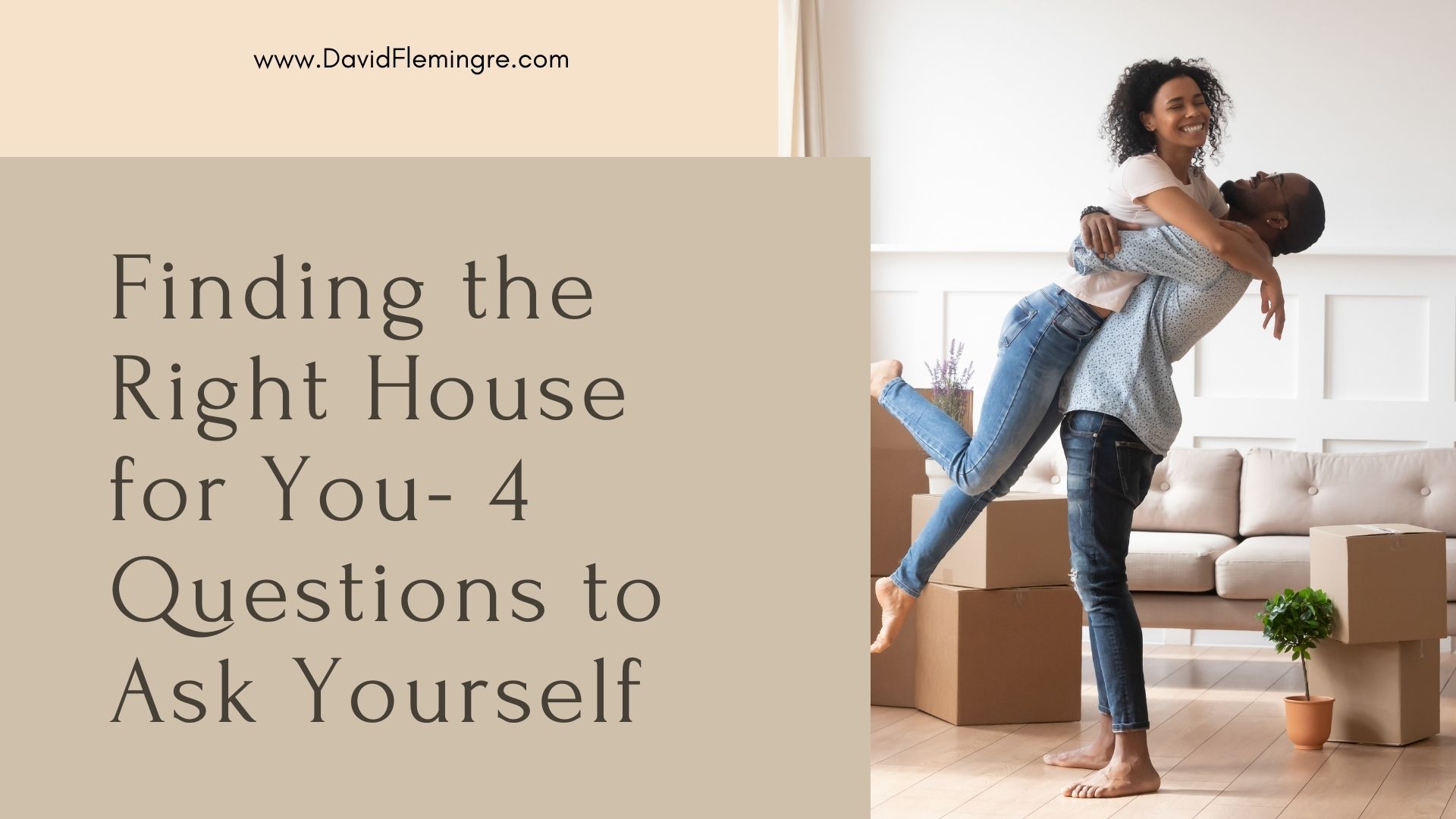 Making the jump to putting an offer on a home is a huge life-altering decision. One of the largest financial, if not THE largest financial, decisions you will ever make. So when do you know you have the right home and you should take that next step to put in an offer?
Here are four questions to ask yourself about a home you have fallen in love with:
Does the House Meet Your List of NEEDS?
Before you go home shopping, it is important to know what you want and need in your next home as well as what you dream of having. Make a list of items you must have. For example, you have four kids and currently live in a two-bedroom home, this probably means you NEED some more bedrooms. Maybe you need the home to be within so many minutes' drive to work. Ask yourself if the home you love meets those NEED requirements on your list.
Does it Have Potential?
No home is going to be perfect. The home you love is more than likely not going to check off every item on that list you made of what you are looking for in a new home. There will be some compromises. The question is, does it have the potential to become the home that has the things you love? For example, the kitchen isn't open to the living area, would it be possible to take down a wall or make an opening to create a sightline in the future?
Do You Like the Neighborhood?
Don't just do your homework on the house itself, make sure that you really love where the house is located as well. Don't get desperate to just buy a home within the boundaries of a certain school, make sure you really will love the street and surrounding area around the home.
We suggest taking a drive around the area and noticing things that you like about your current neighborhood. Things that you use on a daily basis and businesses you frequent for a comfortable and happy lifestyle.
More: 5 Tips for Buying a Home in a Seller's Market
Can You See A Future Here?
If you are looking for a forever home or a just for this stage of life home, you should ask how long you plan to live in it. Real estate is a huge investment and the way to make your investment work the best for you is to stay in the home for more than just a few years. No one got rich in real estate overnight, it takes time to build equity. If you don't see yourself living there for at least five years, renting might be a better option.
Finding the home that you will enjoy living in and coming back to as a place of refuge is not easy, but being prepared, and knowing what you want and need to offer a place to start.
Ready to get started? Call me anytime! I'd love to help you find the perfect home in Texas!
Related: Are Adjustable Rate Mortgage Making a Comeback
Start browsing all our popular neighborhoods below: