20 Design Tips to Make Your Home Your Happy Place
Posted by David Fleming on Thursday, July 23, 2020 at 8:43 AM
By David Fleming / July 23, 2020
Comment
We all want a happy home and sometimes that happiness comes in the details. If you're trying to up the atmosphere in your home, there are a few things you can do to create a welcoming space, a calming environment, and a place you really want to spend time in. Here are 20 design tips to make your home your happy place.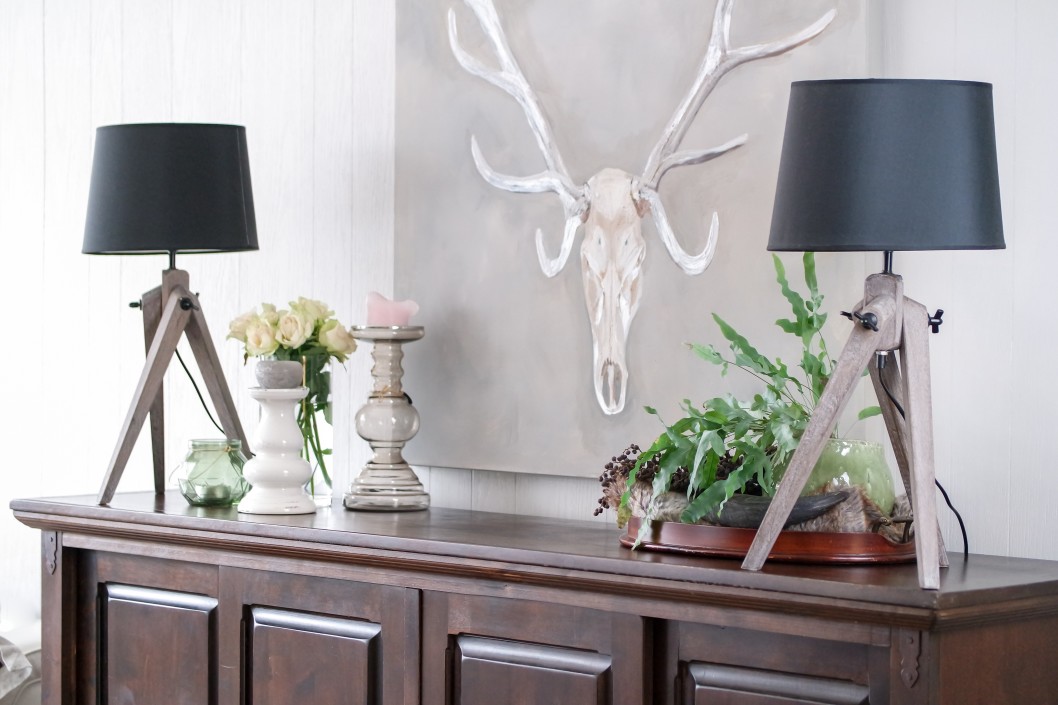 #1. Use candles.
Candles are such a simple thing and with places like Marshalls, Ross, and T.J. Maxx, you can stock up on the best smelling candles for a pretty decent price. They can add soft lighting, and a great scent wafting through your house.
#2. Use essential oils.
While the center for most candles is probably nonessential, essential oils can give you that boost or cheery feeling simply by using the right oils. Bergamot, lemon, orange, and lavender can all not only smell amazing but change the mood in the room. These have unique effects on our olfactory systems and can, stay down or make us more energized.
#3. Use eucalyptus.
The koalas have something right when it comes to eucalyptus. Not only does it smell great but it promotes relaxation as well and gives a Zen-like feeling in whatever room you put it in. Plus, you can usually buy it at the grocery store and it doesn't look like that's words come from.
#4. Rearrange your accessories.
A plain couch, chair, or table looks pretty naked but you throw on some colorful accent pillows, a throw blanket, a stack of books, and a vase of flowers and you have instant happiness.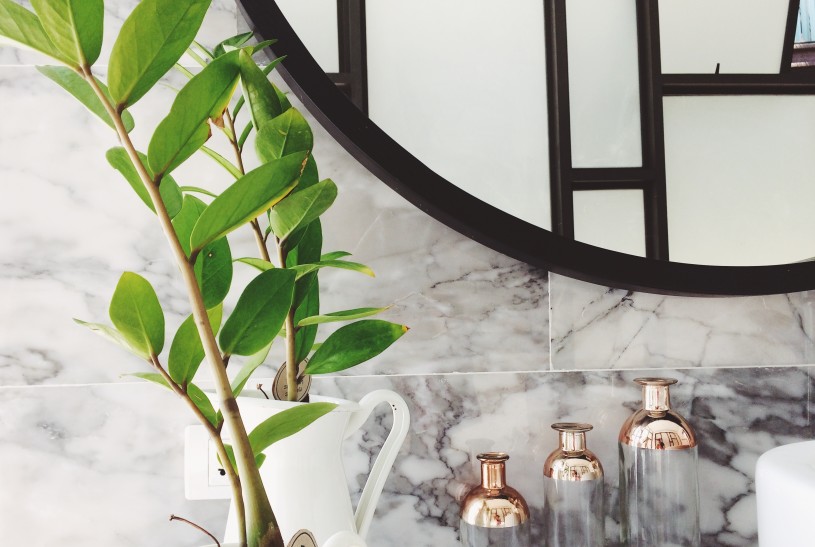 #5. Don't neglect the bathroom.
Even if it's your spot to get in a few pages on that good novel, you can still make it a relaxing space. Bring in soft items that you don't normally have in the bathroom like an upholstered stool, big bouquet of that eucalyptus, or other types of greenery and plants. Soft white linens usually make the most relaxing statements.
#6. Use your vases.
If you're like me, my wife probably has about 30 vases somewhere around the house in cabinets from arrangements I've bought her over the years. Now's the time to pull them out and use them for everything from simple sticks and twigs from the backyard to blooming flowers, something that's going on heavily right now. Set them in arrangements of three or two vases of two different sizes with an accent piece in front. It will look like you've staged this to the max.
#7. Add art.
Art doesn't have to be expensive. A simple drawing or splash of color from your kids or even from Hobby lobby or the dollar store, framed in the right way can add a unique touch to any room. It has personality and coziness and especially if you use that same rule of three. Stack three small picture frames together up against a mantel or floating shelves to create a unique look.
#8. Use softer lighting.
In today's day and age finding annoyingly bright lights is easy… It's the softer lights that are harder to find. This is where lamps can come into play. Instead of bright overhead lights, use a combination of three or four table lamps and floor lamps to offer an inviting and cozy atmosphere.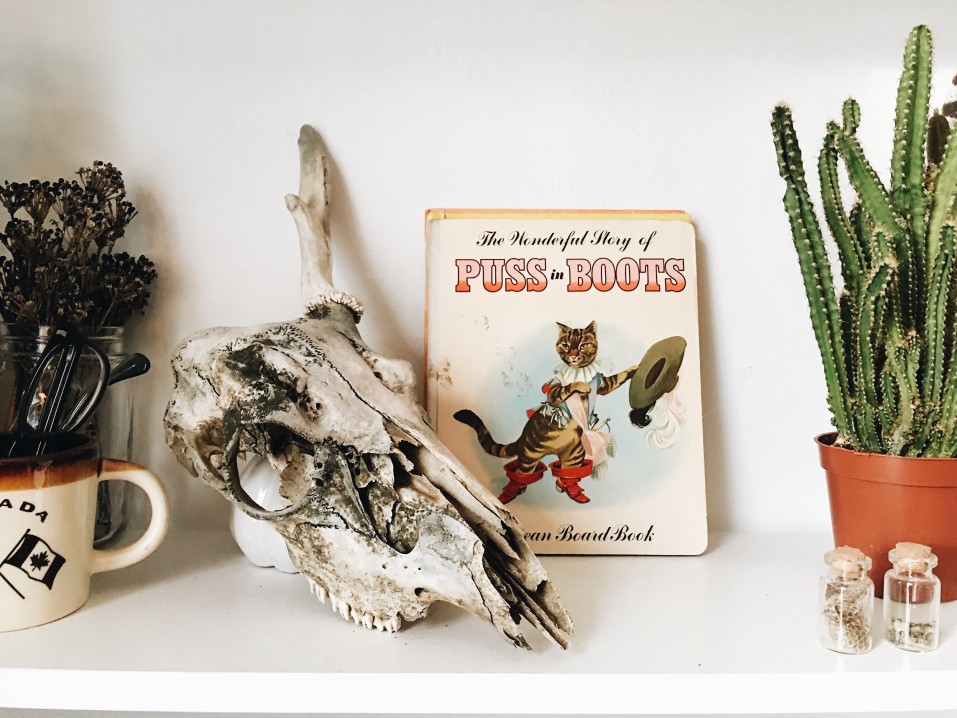 #9. Show off your travel trinkets.
HDTV recommends using accent pieces from places you visited and display them throughout the house. Not only is it a reminder of your most memorable trips but your showing off things that you purchase because you love them. Even maps and globes can bring a unique atmosphere to a room.
#10. Let's talk about the outdoors.
Turquoise and aqua are some of the happiest and brightest colors and you can move that outside with Adirondack chairs, a great umbrella, and create a space that you can cozy up with a glass of iced tea, watch the kids around the pool, or do a little bit of gardening.
#11. Show off the family.
Unless you are staging the home to sell it, now is the time to show off your family. Grab a bunch of personal family photos and have them all done in black-and-white and then frame them in black frames with white matting. It will make the photos pop and you can create a unique wall of framed personal photos that you can pass every day and smile knowing, "hey, I know these people!"
#12. Style your bookshelves.
Bookshelves don't just have to be for a wall of books. You can add knickknacks, trinkets, unique book ends, and stack your books in different directions, sum up, some down, and some stacked next to a trio of small frames or artwork.
#13. Use texture.
I'm not saying patterns, but texture. Soft fluffy rugs next to harder wood and metal can create a dynamic look. Tile compared with a soft throw or dramatic pillow can also give the room maximum interest.
#14. Remove electronics.
Wires, boxes, electronics, devices, remotes, and controllers strewn about might say teenager family fun night, but it also doesn't give you that happy feeling. If you can hide as many cords and electronics as possible and replace them with books and natural items, you'll feel much happier in the space.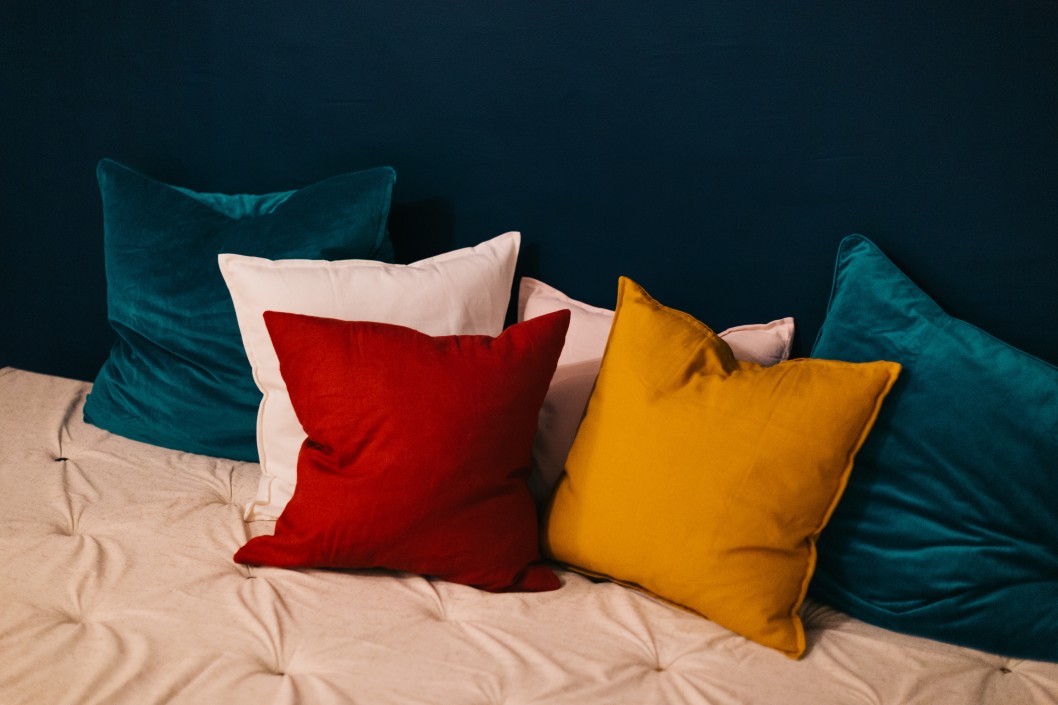 #15. Consider rich colors.
Not afraid of dark hues? Go for it! Consider using one room of the house as a jewel box by painting a dark rich hue such as navy blue, magenta, hunter green, or deep orange and then use lighter fabrics and accent pieces to really make the entire room pop.
#16. De-clutter.
Nothing eases an overstressed mind like a clear and clean counter. Having things exactly where they belong, neat, tidy, and organized does something to our brains. We're able to think more, rest more peacefully, and get things done in a timelier manner.
#17. Perfect your green thumb.
Even if you're a minimalist, having a few houseplants cannot only boost your mood in the house but can give you precious oxygen wafting through the holes. Greenery and fresh plants definitely do something for our mood and if we talk back to them, they're sure to reward us with bright, vibrant foliage.
#18. Don't be afraid of antiques.
Antiques definitely have their place and by positioning them in that rule of three, I was talking about, you can showcase a variety of antiques. Perhaps you have a glass collection from your great-grandmother, teacups, tea kettles, knickknacks, or any antique that you've picked up along the way. Find that perfect spot for it and enjoy it.
#19. Flowers, flowers, flowers.
My wife is always putting flowers throughout the house even if it's just one rose in a small vase in the bathroom, a bouquet of daffodils on the dining room table, or even a bowl of fresh lemons dotted with tulips or white daisies. Flowers just add a calming sense to an entire room.
#20. Show what you love.
At the very end of the day, don't take my word for it. Display what you love. If it's funky and whimsical art, display it! If it's your favorite collection of Nancy Drew novels, showcase it. If your kid made an absolute disaster of a canvas, frame it and show it to the world. It's whatever makes you happy in your space that will create a better sense of family, continuity, and happiness.
Don't forget, if you're moving into the Dallas-Fort Worth area, welcome y'all! I'd love to show you around some of my favorite places specifically Keller, Colleyville, and some of the individual communities around this area.